Learn the secrets of SQL to land that job or get that promotion.
Master SQL at a Deeper Level


There are so many SQL courses to choose from, but how many really teach you the nitty gritty of how SQL works under-the-hood? Why is this important? 
If you understand how SQL is processed, you can: 
better answer difficult interview questions
increase your productivity and get that promotion
not spend hours or days troubleshooting your queries, only to copy and paste an untested solution online
Learn how to write SQL properly by "thinking like a relational database":
Learn ISO/IEC/ANSI SQL Standard
Learn logical ordering of how SQL is processed
Illustrations solidify mental models that help you master complex queries
Learn Group By, Subqueries, Filter Clauses, & Inner/Outer Joins, etc.
Understand the correct way to use joins
Fully comprehend how group by works
Learn how nulls are handled across each concept
No software downloading required - probably the only course you can use with your iPad or work computer.
While most courses focus on a database specific SQL, this course is focused on the ISO/IEC SQL standard. The benefit of this is that you can apply what you've learned in this course to almost any database you need to use or if you switch jobs. I use PostgreSQL because it's open source and most closely follows the standard.
Check out the curriculum and free previews below and I hope to see you in the course.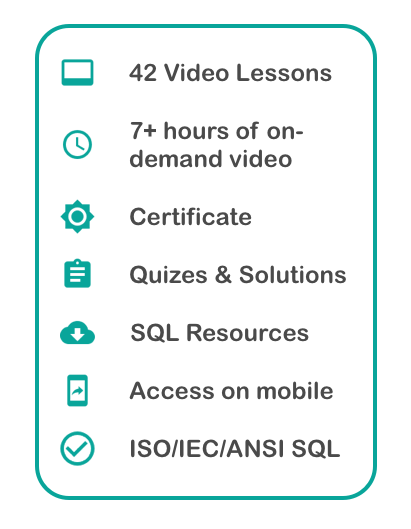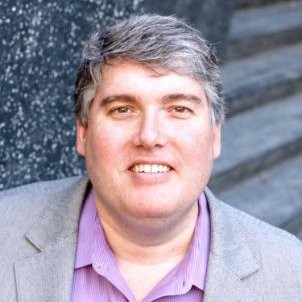 Your Instructor


Scott Edwards is a data science leader with over 25 years of experience in data analysis, predictive analytics, and business intelligence, including using SQL for almost 20 years. He has lead data analytics/data science teams at Symantec, NBCUniversal, & AT&T. He especially enjoys sharing his passion for SQL with individuals and groups, having taught it for the last 10 years in a variety of contexts. Most recently, he lead group classes at his workplace for both analysts as well as marketing and product specialists. He is excited to finally be able to share his unique approach to teaching SQL with a broader audience through this video course.
Who is this course for?
Anyone who wants to learn to analyze data using SQL for their work, school project or a hobby
Those with SQL experience that want to increase their productivity and job performance
If you have trouble writing certain queries or understanding why you don't get expected results.
Any experience level (no prior experience required)
No Prior Experience Required
If you've never worked with a programming language or you don't know anything about databases, that is ok, as this course is designed to teach you starting with the basic concepts.
If you have SQL experience already, you can start at any lesson you'd like or at your current level.
Frequently Asked Questions
Do you offer a course completion certificate?
Yes. After you complete the course you will automatically receive a certificate for this course. You can post it on your LinkedIn profile or show an employer.
Do you offer bulk discounts for an organization or team?
Yes. Please contact us at [email protected]
How can I contact you if I have more questions?
You can contact us at [email protected]
Do you offer 1-on-1 coaching or group training sessions?
For personal coaching, check out the coaching page from the navigation bar at the top of the page. For group training sessions, we can offer online trainings or on-site trainings (once covid-19 crises is behind us). Contact us at [email protected]
Do you offer your course on Udemy?
Yes. Here's a link: Thinking in SQL on Udemy